X Box GameTester at Flexa soft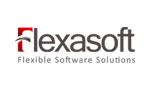 Identify, isolate, and document bugs clearly and concisely in a bug database.
Run test suites, verify fixes, spot grammar and language mistakes in tested language.
Follow the documented processes at all stages of the testing process.
Verify that bugs have been fixed and implemented correctly.*Ensure that correct terminology is used.
Qualification: (Candidate should be local to Seattle Area)
Fluency in another language is a huge plus
Experienced QA Tester role a definite advantage
Excellent spelling and grammar in tested language
Willing to play video games for number of hours during the day
Outstanding attention to detail.
Must be motivated and able to remain focused until project completion.
Excellent written, verbal and interpersonal communication skills.
The ability to write accurate, unambiguous and concise documentation.
Good PC Knowledge & proficient knowledge of MS Office suite of products is essential.
Must be a team worker.
University Degree, equivalent qualification and/or relevant experience in related field an advantage.