Video Game Tester at CVirtual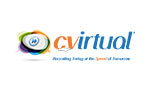 A leading gaming innovator looking to grow their team seeks creative, gifted thinkers. They are looking for Test Engineers to evaluate software developed for mobile and online circulation. This role offers tremendous growth and bonus potential as they look to increase their team size. The company culture feels more like a startup than a corporate body as your focus here will be more on finding new ways to leap tall buildings in a single bound rather than just facing one corporate roadblock after another.
What You Will Do:
Be an instrumental part of the Social Gaming staff conducting rigorous testing to ensure top notch game performance for existing and new games. Position requirements:
- 2 + years of mobile application game testing
- Technically adept at understanding computers and troubleshooting computer related problems.
- Experience with a project management software (Rally, Microsoft Office Projects, etc.)
- Understanding of SW testing and development lifecycle
Environment: Employees love what they are doing and here's why:
- Collaborative culture working with top tier talent in Gaming and innovation.
- Endless growth: As the company grows so do opportunities for advancement.
- Excellent benefits including over 3 weeks of PTO on Day One