VR QA Tester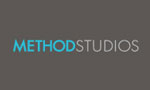 Deluxe VR is looking for a QA Tester.
QA Tester who shares our passion for pushing creative limits and redefining expectations about Virtual Reality games. A successful candidate will have a passion for pushing the boundaries in exploring the mechanics and design of the VR experience.  
Responsibility:
·       The ideal QA candidate should have a good understanding of how games are put together, and how every elements of a game come together as a whole to create an cohesive experience for a user.
·       A good experience in identifying gameplay, or engineering problems as a result of programming is highly desired.
·       A solid experience in recording and tracking those problems is also paramount.
·       Solid communication and presentation skill is highly essential.
·       Conflict resolution skill, and high level of concentration are also desired.
·       Most of all, must have a passion and desire to succeed in the VR/Game industry.
·       Must be available Monday through Fri for the full shift.



Additional Desired skill set:
·       Basic programming or working knowledge with Unreal Engine or Unity.
·       Understanding of content creation softwares: Maya, 3dsmax, V-ray, Zbrush, Substaince etc.