Temporary Game Tester II Big Fish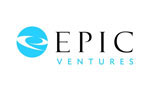 Epic Venture Games is a fast-paced production team that drives a large volume of content for Big Fish. Our talented designers and producers work with dozens of developers from concept to release, shaping entertaining and high-quality games. Members of the Epic Venture team are encouraged to grow and challenge themselves as individuals, while celebrating big successes as a team. We are passionate about quality, we are passionate about consistency, and we are passionate about fun!
Our facilities are built around work and play, with state of the art tools and software, and amenities that make work fun! Take a break in one of our game rooms, refresh yourself with a complimentary snack or beverage, or get out for some fresh air on one of our waterside balconies.
Join us for an Epic Adventure you'll never forget!
THE MISSION
We're looking for someone who shares a deep interest for casual games, quality and Big Fish Games products. If you enjoy taking on new challenges and are eager to join an agile, fun, and diverse team on the forefront of casual games, we'd like to hear from you!
THIS INCLUDES…
Logging and tracking bugs in a bug database
Regressing and closing bugs upon completion
Running and creating test cases against games and logging issues
Assisting other testers on projects as needed
Understanding game client/server interaction and testing approaches
REQUIRED ABILITIES, ACHIEVEMENTS, AND XP
Minimum of 2 years game testing experience
Minimum of 1 year mobile testing experience
Able to work independently or in small teams effectively
Excellent written and communication skills
Understanding of a test cycle
Ability to handle shifting schedules
Ability to change tasks quickly and efficiently
Inquisitive mindset with a passion for "Free to Play" games
Optional Qualifications:
Experience with network testing, client/server interaction
Experience working with a LiveOps environment
Experience with social/mobile game testing
Experience with both iOS and Android mobile testing