Speaking Game Master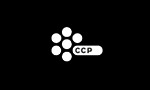 CCP is looking for an enthusiastic and customer service oriented individuals to apply to our office for the position of Game Master to work on the popular and ground-breaking EVE Universe.
As a speaking Game Master, you will have the responsibility of helping individual players via our support ticket system and in game, as well as be responsible for the general function of many aspects of our online worlds. The CCP Customer service program is an excellent opportunity for those who want to get involved with a game company, or plan on expanding their talents in customer service. Additionally, as our offices are continually growing and expanding, we welcome chances for further advancement of high-potential employees. Our company offers excellent benefits, competitive salaries, and a phenomenal work environment with the opportunity to meet interesting and talented colleagues both locally and abroad.
Core Responsibilities:
Core Responsibilities include helping players with:

Starting the game
Account problems
In-game issues
Community relations
Game client issues
Live monitoring & testing
Russian language translation
Other projects as they come up

Required Experience/Skills:

An interest in video games and an operating knowledge of computers is essential.
A minimum of one year experience playing EVE Online.
Punctuality, a strong work ethic and a mature outlook is a must.
Excellent written English.