Software Development Manager MMO Software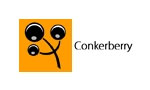 World famous MMO software & game developer is seeking an experienced Software Development Manager to lead a talented group of software engineers working on their record-breaking server technology.
Competitive salary & benefits

Duties:

Product Vision and Strategic Direction
· Provide vision and technical direction for their MMO Server Technology.
· Implement software engineering practices that support the delivery of multiple, concurrent, integrated software systems and applications.
· Implement frameworks for the identification and mitigation of risks related to our software projects.
· Oversee the evaluation, adoption and use of software tools, practices and culture that increase employee job satisfaction and productivity.
· Champion the development of new ideas within the team's field of work.
Team Management
· Inspire and motivate a dedicated team of software developers to create innovative products that deliver value to our customers.
· Provide coaching, mentoring and guidance to developers within the team.
· Monitor staff performance, provide constructive feedback and participate in staff appraisals.
· Implement management directives with respect to the team and work practices. Ensure that team members follow all company standards and directives.
· Facilitate the effective use of Agile/LeSS software development approaches and provide Agile coaching and assistance for project teams.

Project and Release Management
· Be accountable for the team's productivity and on-time delivery to customers.
· Ensure timely identification and management of project risks and issues.
· Report issues, risks and progress with mitigating strategies to project stakeholders.
· Oversee project QA activities and ensure the team maintains high quality-control standards.


Requirements:
· Extensive management and team leadership.
· Excellent understanding of Agile/LeSS.
· Ability to work with our existing development processes.
· Experience working in Agile software development teams and as an Agile coach.
· Well-developed, high-level liaison skills and a demonstrated ability to work with staff at different levels within the organisation (including senior executives), as well as with external contacts and stakeholders. An ability to work effectively with people from diverse backgrounds is also essential.
· High-level organisational and administrative skills, including the ability to prioritise workload, meet deadlines, and manage a varied workload in a complex and busy environment under minimal supervision.
· Demonstrable personal initiative, the ability to work under limited direction, and strong team working skills.
· Sound judgement, ability to retain confidentiality and use discretion.
· Flexible approach to work.
· Excellent problem solving skills.
· Great communication skills.