Senior QA Tester at PlayQ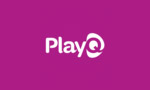 Our goal is to deliver tomorrow's nostalgic game experiences to a global audience and we rely on our dedicated team to craft these unforgettable games that our users love. We believe that the best games come from diverse teams with a shared desire to create something amazing. From our beachfront headquarters to our innovative tech stack, it's no surprise that PlayQ was named as one of the 2016 Best Places to Work.
We're looking for people who have a genuine love for their craft and we invite you to join us in this exciting endeavor.
Job Overview:
PlayQ is looking for a skilled Senior QA Tester to contribute to the development of world-class mobile games targeting a mass market. In this role, you will support all departments in ensuring and maintaining a high quality bar for all builds and releases by testing game functionality, content, performance, platform compliance, and hardware/software compatibility.
The core responsibilities include creating product test plans, writing test cases for new features and systems, performing thorough software testing including regression, verification and deployment testing, identifying and documenting defects and reproduction steps, and adeptly utilizing bug tracking software.
The ideal candidate will also exhibit leadership qualities, as the Senior QA Tester may be called upon to mentor other QA team members. This is a full-time position that will be based in our Santa Monica office.
Responsibilities:
Write precise test cases that comprehensively cover the intended functionality of software features, systems, and components.
Create efficient and thorough project test plans to ensure quality.
Identify and document software defects, including reproduction steps and video capture, using the preferred bug tracking software.
Perform regression, verification, compatibility, and deployment testing as needed.
Assist the development team as needed in pinpointing issues and tracking their status through resolution.
Contribute to the identification and research of improvements to testing processes and techniques.
Provide mentorship to QA team members and help manage the team in the QA Lead's absence.
Requirements:
4+ years QA testing experience; contributed to the testing of at least 1 released mobile game title
High school diploma or equivalent
Thorough understanding of the complete software test cycle
Excellent oral and written communication skills
Ability to work independently and solve new problems with minimal supervision
Proactive, positive, driven mentality that thrives in a collaborative team environment
Bonus Points:
Familiarity with JIRA
Exhibits leadership potential
Awareness of and eagerness to explore latest testing software, techniques, and trends
Perks:
Competitive compensation and equity options
Comprehensive medical, dental, vision insurance
Flexible time off
401K plan with company match
Stocked kitchen with free snacks and beverages of your choice
Catered weekly team lunches
Brand new penthouse office space equipped with outdoor patios offering beachfront views
Monthly team outings and volunteer opportunities
Help build and support awesome GAMES. For a living! Who doesn't love games?