Senior QA Technologist at Aardvark Swift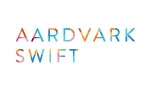 Our client is one of the largest independent toy and game manufacturers with many highly successful brands! They're now recruiting for a Senior Quality Assurance Technologist to join the team.
The focus of the role is to ensure the products they sell meet all QA, Product Integrity, Ethical and Environmental requirements. The successful candidate will be responsible for the compliance of a portfolio of products from our in-house development team and distribution partners.
Responsibilities:
Working closely with the design and development teams, vendors, partner manufacturers, to ensure that the QA and product integrity requirements are met.
Defining global testing requirements for products to meet the legal & customer obligations.
Consulting on and proposing potential compliant design solutions.
Monitoring and maintaining factory social, ethical and quality certification.
Managing / maintaining product technical files in accordance with the Toy Safety Directive
Defining product reliability requirements.
Managing pre-shipment inspections for a brand portfolio.
Monitoring product performance (customer and consumer returns) to identify and investigate quality and reliability issues, then instigate / manage relevant corrective action.
Keeping up to date with new legislation and to conceptualise how Vivid might meet these.
Liaising with other departments to improve integration of QA procedures
Coordinating with consumer services to ensure first class after-sales support.
Suitable candidates should possess a technical or engineering qualification ideally at a degree level and a minimum of 5 years' experience, preferably gained in the toy industry. Candidates will need to have good communication skills, be highly organised, be able to work independently as well as within a team and be able to solve problems creatively.
Salary: £32,000 - £36,000