Senior Game Designer AR VR mobile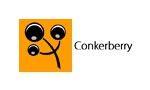 Mobile Free To Play Location based game with in-app purchases
Contract role for 12months renewable

Game has been in development for 3 years & due for launch end of 2017
Looking for a passionate, experienced Game Designer to help drive forward the vision of the game.
This will be a challenging endeavour.
Designing a game world that is already all around us, managing new players coming into a world where experienced players are already entrenched and the game will be compared to another - quite popular - location based game when launched.

Working on a well funded, indie phenomenon that is expected to blow competition out of the water.
The engine & tools have been built - now they need an experienced Senior Designer to help wrap it all together.
Responsibilities
- Working with other game designers, data experts, developers and the creative director to drive forward the vision
- Define (and build) prototypes, test, refine and provide the information they need to build the game
- Know how much documentation is 'right' and make sure everyone has that
Requirements
- Desire to build a world-first AAA quality title
- Experience in designing and shipping multiple titles
- Able to think holistically to manage constraints and find solutions to problems that have never been tackled
- Understanding of IAP and monetisation gameplay loops
- Quality documentation that can convey the required information to each team that requires it
- A passion for all things gaming
- An understanding if not strong experience with Unity and development pipelines