Quality Assurance Tester at Cloud Imperium Games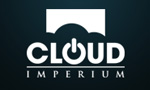 CIG's Quality Assurance Tester will be responsible for ensuring the quality and integrity of Star Citizen. We are looking for someone with previous gaming experience who has strong problem-solving skills and the ability to communicate with the development team.
Responsibilities:
• Find, report, and verify issues on assigned projects
• Verify features and systems on a daily basis and report results to test lead
• Execute and maintain test cases on assigned projects
• Perform directed ad-hoc testing on focused areas
• Provide feedback to the development team on product features
• Compose daily and weekly progress reports
• Generate documentation on tools and processes
• Identify, and execute testing without guidance for complex and interconnected functionality.
• Mentor others on how to build an appropriate checklist for different test cases using team appropriate tools.
• Create test plans that encompass all data, and functions of a feature.
• Mentor testers on the various development practices, and how they relate to quality assurance.
• Auditing of existing tools and scripts to maintain, and improve testing processes.
• Effectively drive and facilitate group tasks, and promote a team environment.
• Assist leadership with testing estimates for features based on their scope and complexity.
Requirements:
• High school diploma or equivalent is required
• College degree or equivalent work experience preferred
• Strong bug-writing and communication skills
• Ability to stay organized, meet strict deadlines and exhibit great follow-through
• Ability to be flexible in a fast-paced and always-changing work environment
• Detail-oriented and quick learner who works well with a cross-discipline team
• Familiarity with Microsoft Office
• Strong passion for gaming
Pluses:
• 2+ years' experience as a QA tester in games with previous experience working in online gaming
• Experience testing multiple platforms
• Experience with writing test cases and ownership of feature areas
• Basic programming knowledge
• Cryengine Sandbox Editor experience
• Automated testing experience