Quality Assurance -- Game Tester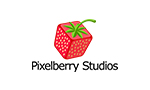 Pixelberry Studios is a startup focused on bringing innovation to mobile games. The team consists of veterans from the mobile games space who have previously released original, Top 25 games on the iPhone. Pixelberry's designers, writers, artists, developers, QA, and submissions team are currently hard at work on a new game. Pixelberry is also responsible for maintaining three story-based adventure mobile apps.

Job Description

You will be working with the QA team to create and follow test plans, perform ad-hoc, creative, and structured testing on mobile applications, and to ensure the application passes carrier requirements. Our ideal candidate should possess excellent writing skills as our games are heavily story driven, have familiarity working on social media sites like Twitter and Facebook, and have knowledge in testing applications on iOS and Android devices.

Given our small-studio format, you might find yourself wearing a variety of hats; candidates should be open and eager to learn new skills.

Requirements

1. Familiarity with the mechanics of playing mobile games on iOS and Android devices in order to test and report bugs in our content.
2. Familiarity with Apple and Google Play requirements.
3. Willingness to work under direction and learn new skills.
4. Ability to manage time, meet deadlines, and prioritize effectively.
5. Strong communication skills for effectively conveying issues found with the development team.
6. Familiarity in reporting issues found in applications and entering them in a database.