QA Tester at Sports Interactive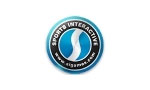 Sports Interactive (SI) is the world's leading developer of football management simulations through its Football Manager series of games. Founded in 1994 , SI expand across both existing and emerging gaming platforms.
SI's games have enjoyed an unparalleled history of commercial and critical success, with 12 of its creations among the UK's Top 20 fastest-selling PC games of all time and five in the UK's top 20 best-selling PC games of all time. Sports Interactive became a wholly owned subsidiary of SEGA in 2006.
The studio is a vibrant environment, full of talented and dedicated people with drive, passion and creativity, who enjoy working within a close-knit team as part of a lively, self-motivated and forward thinking company.
Further information on Sports Interactive and its games is available from the SI website, www.sigames.com .

Position Overview
We are looking for dedicated players of Football Manager to join the team this summer as QA Testers, to help ensure our games are the best they can be.
As a QA Tester at Sports Interactive you'll do more than just play the game. You will be assessing new & existing features, analysing data, providing valuable feedback on gameplay & balance, offering support to our users; and much more.
It's a varied and rewarding role that requires a keen eye for detail and excellent communication skills. Our QA alumni are represented widely in both the games and football industries; this is a fantastic opportunity to gain first-hand experience.
Key Responsibilities
The successful applicant will be expected to:
- Work independently to identify defects in the game
- Provide considered, insightful written & verbal feedback on gameplay, balance & realism
- Compile clear, concisely written bug reports
- Test new features against design and verify fixes made to existing defects
- Follow test-plans, check-lists and other tasks through to completion
- Provide customer support via forums and social media channels
Knowledge, Skills & Experience
Previous experience in QA is not necessary. The ideal candidate would be:
- A dedicated player of Football Manager titles
- A keen football fan with strong knowledge of the game
- An analytical, critical-thinker with great attention to detail
- A strong communicator, with a high standard of written English
- Experienced user of Windows, Mac OS and/or Ubuntu
- Highly computer literate and comfortable using PC, Mac and/or Linux platforms