QA Tester - Temporary - Destiny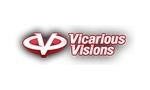 QA Tester - Destiny
As a Quality Assurance Tester on the award-winning Destiny franchise you will be exhibiting excellence in problem solving and teamwork within a fast-paced creative environment.
In 2016, Vicarious Visions celebrated its 25th year in the industry. Over the years, we have made hundreds of games, in every genre, on every conceivable game platform in the known universe. We are a studio that is built to last, and now we are embarking on a brand new chapter.
We are currently partnering with Bungie to further expand the award winning Destiny universe.
Our philosophy of combining cutting-edge tech with creative innovation is evidenced in all of our products – from Skylanders to Marvel Ultimate Alliance 2 to our recent contributions to this year's Call of Duty: Infinite Warfare. We apply the same dedication to excellence to every video game franchise we've worked on over the years and we are bringing that same philosophy to the Destiny franchise.
We thrive on a culture of collaboration, respect and fun. We have built a welcoming and relaxed workplace that invites creativity and encourages individual voices. We not only give our developers a safe and warm place to incubate and grow their ideas but the tools and support necessary to turn those ideas into impactful and memorable experiences.
As a Game Tester you will be responsible for testing a variety of software on platforms ranging from mobile devices to video game consoles. You will be tasked with inputting defects (bugs) into the project database as well as working with developers on a daily basis. Teamwork and a professional attitude are key in this role. Communication skills, both written and oral must be professional and accurate. Strong interpersonal skills are very important as well as you will be working with a project lead and many other testers.
Responsibilities may include, but are not limited to:
• Testing pre-release video games and verifying functionality, data content, performance, usability/playability, and hardware/software compatibility
• Documenting defects
• Build verification testing
• Checklist testing
• Ad-Hoc Testing
• Regression testing
• Providing detailed gameplay, balance and tuning feedback
• Development support
• Scrum reporting
• Providing end-user feedback
• Data analysis
• Technical documentation composition
• Test composition
• Participation in group learning exercises
• Fluid electronic correspondence
Requirements:
• Availability to work forty or more hours per week including weekends and holidays, when required
• Strong interest in and passion for video games
• Strong interest in and passion for information technology
• Sharp attention to detail
• Aptitude to learn quickly and effectively
• Ability to remain focused in a team-oriented environment
• Superior work ethic and the ability to work independently as required
• Intermediate PC knowledge, as well as being familiar with Microsoft programs especially Word, Excel, and OneNote
• Strong written and oral communication skills
• Excellent negotiation, interpersonal and conflict resolution skills
• Good organizational skills, ability to remain focused
• Experience with content creation software
• 18 years of age or older
Desirable Skills & Experience:
• Good understanding of test processes
• Experience and solid understanding of console or PC game testing
• Software debugging and troubleshooting
• Tester on 1 or more released software products
• 1 year of software test experience
• Games industry experience preferred but not necessary
• Experience with Scrum
• Experience with world creation software
• Experience with source control software
• Experience with bug tracking software
• Experience with digital workflow pipelines
Education:
• High school diploma or equivalent
• Bachelors degree or equivalent in a relevant field is desirable.
This is a temporary position and the ideal candidate will be available to work flexible hours Monday-Friday, weekends and holidays. Local candidates only please