QA Tester (Temporary) - High Moon Studios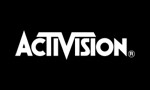 High Moon Studios is seeking a talented and self-directed Quality Assurance Tester to join our award-winning video game studio.
Responsibilities: 
Tests pre-release versions of game titles and game tools for ease of use, reliability, consistency, and product defects.
Learn the testing processes and participate in game evaluations, a process that measures the functionality of the game and the specific design recommendations to address problems and increase playability.
Frequently uses independent judgment within established procedures.
Participates in game testing activities and assists in preparing bug reports.
Writes and delivers bug reports to lead, Production, and related disciplines on time.
Will be required to communicate with individuals of all disciplines of game development via email, IM, and direct oral communication.
Learn current game engine and bug writing tools to provide data, feedback, and support for the team.
Works with development team to track down issues using a variety of game authoring tools, including creation and deployment of game builds. 
Requirements:  
Understanding of software quality assurance practices and their importance to developing content.
Development knowledge of PC, Xbox One or PS4.
Self-driven, adaptable problem-solver and a great team player.
Strong passion for video game development.
Maintains a positive team atmosphere with peers and management.
1+ year QA Tester experience in games.
Strong organizational skills.
Communicates effectively with the lead and development team.
Continuous and adaptable learner.
 Bonus qualifications: 
Experience working directly in game engines and understanding game vernacular.
Familiarity with practical use of the Scientific Method
Experience working on TRC/TCR testing.