QA Tester - Temp at ENCORE CAPITAL GROUP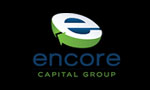 Job Description:
The program is replacing a core collections system that is heavily integrated with other products/systems.
The QA Tester position will be responsible for carrying out testing that account for multiple workstreams in an Agile environment.
Also, the candidate will be responsible for providing status reporting, defect reports, and close integration with business users for user acceptance testing.
Candidate will need to have excellent oral and written communication skills with strong business and technical acumen.
System Integration and ETL testing experience required.
Required Experience:
User Acceptance Testing 
ETL tool 
Integration Testing 
Team Foundation Server
Test Planning 
Test Scripts
Manual Testing
Responsibilities
A temporary worker is engaged through a staffing agency for a particular project or for a specific period of time, generally not to extend beyond six months. A temporary worker is considered an employee of the staffing agency and paid by such agency. All temporary workers must pass a pre-employment screen, administered by the staffing agency, as well as sign a NDA (Non-Disclosure Agreement) with respect to their services at the Company. The temporary worker must work on site under a manager's supervision. All work equipment and supplies are provided by Encore. All direction and oversight must come from the staffing agency, who is the employer of the temporary worker. Any changes to shift circumstances or schedule must also come from the staffing agency.