QA Tester (Sony TRC Experience Required) at Survios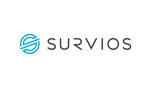 Survios, the developer of the best-selling game Raw Data for the HTC Vive, has an opening for a full-time QA Tester (VR).

Candidates must have a tremendous passion for virtual reality video games and applications. For entry level candidates, this position is an excellent way to break into the game development industry.

Responsibilities:

MUST HAVE SONY TRC EXPERIENCE

Test and debug pre-released game software for software bugs and platform compliance violations

Document program defects into bug tracking databases

Perform regression testing, verifying claimed bug fixes

Install, set-up and maintain VR hardware and equipment including the HTC Vive, Oculus Rift and PlayStation VR systems.

Set up and demo VR games to clients and other individuals.
Requirements:
Minimum 2 years experience as video game QA tester

Experience with Atlassian product suite including JIRA, HipChat and Confluence.

Experience with bug tracking databases like DevTrack, DevTest, Jira and/or Bugzilla

Strong understanding of PlayStation 4, Xbox One and/or PC testing

Experience using PlayStation 4, Xbox One and Valve products.

High School graduate or equivalent required; Associate degree and additional college coursework preferred

Passion for Virtual Reality video games and supporting game development infrastructure.
Pluses:
Experience installing, setting up and using VR hardware and equipment like the HTC Vive, Oculus Rift and/or PlayStation VR systems.

Experience with PS4 Compliance testing

Bachelor's degree or higher in Computer Science, Computer Engineering, Software Engineering or related field.