QA Tester - Sledgehammer Games at Activision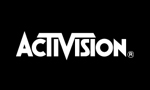 The QA Tester role for Sledgehammer Games Studio will be working in a development QA environment and performing both grey box and black box testing techniques to identify quality bugs/issues efficiently and effectively. 
Responsibilities:
Identify, isolate, regress and communicate issues/defects effectively and efficiently
Develop an in-depth understanding of the systems assigned to them and communicate progress, status and risk assessment 
Directly support the development team on defect/issue root cause analysis 
Develop partnerships with assigned Studio resources and teams
Work in a collaborative QA environment, executing individual tasks and group assignments
Create, maintain and execute Test Cases to  provide end-to-end testing coverage
Participate in qualitative user experience feedback on key products and/or services
Execute daily build sanity checks and key feature/function testing
Execute testing tasks through the use of in-house and 3rd party test tools 
Promote improvements and efficiencies across QA and Studio Quality Control processes 
Partner with QA Support groups to ensure alignment of testing focus/tasks
Deliverables:
Identification and reporting of product issues/defects 
Execution of Product feature and functionality verification, regression and stability testing 
Test Case creation and execution
Use of Debug and Test Tools to aid in testing and bug research
Recommended Experience and Knowledge:
+6mo testing experience in software/gaming QA
Understanding of Software Testing Processes and Best Practices
Understanding of Software/Game Development Lifecycles
Strong written and verbal communication skills in English
Passion for Games 
Bonus Experience:
Embedded testing experience in a Game Development Studio
Console and/or First Person Shooter game genre testing experience 
Experience with Grey box and White box testing 
Experience with Test Automation 
Experience with Software Development Tools
Experience with JIRA for project database
Technical experience/schooling in i.e. Computer Science, Coding Languages, Computer Hardware, Audio, Technical Art and/or Game Design.
Skills and Abilities:
Autonomous - Ability to work with limited direction and supervision
Initiative / Resourcefulness - Ability to seek out and take on new tasks , identify, analyze and seek out resolutions on their own
Work Ethic / Level of Effort - Demonstrates interest, focus and high level of effort in their work
Technical Proficiency/Aptitude – able to quickly pick up and retain technical information and processes
Troubleshooter – Ability to identify current and potential issues and deliver sound resolutions
Reliable - Delivers work/results at or above expectations on time
Strong Written and Verbal Communication - Ability to communicate issues clearly and concisely. Engages in discussions and able to make compelling and supported arguments
Time Management and Prioritization - Ability to understand priorities and organize time around these. Able to recognize when support is needed to prioritize work and/or offload work