QA Tester - Seasonal at 2K Games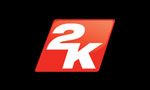 Summary: 
Test video game titles on various consoles, PCs and handhelds to check the software for errors and enter them into the test database. Reports to the Lead and/or QA Manager.
Responsibilities:
Find defects in the software using established and tedious methods
Accurately execute all assigned test cases
Enter detailed, but concise, bugs into bug database
Regress fixed bugs on each release
Be prepared to provide insight as to the playability of a title
Provide a positive role model, in terms of both work performance and attitude
Skills:
Technically proficient with PCs and gaming consoles
Computer literacy, specifically MS Word, Outlook, and Database Software                                             
Qualifications:
High School diploma or equivalent
Minimum age of 18 years and above
Ability to test both 2D and 3D games repeatedly, while listening and looking for bugs
Ability to test using a handheld gaming device and various other gaming platforms
A positive attitude with the ability to work in a team environment
Reliable, and can be counted on to work all scheduled shifts
Capable of working any mandatory overtime; which can occur during the work week, weekends, and occasional holidays
Must be able to communicate effectively in English, in both written and oral forms
Ability to sit for long periods of time and occasionally lift up to 20 lbs.