QA Tester (Contract) at GREE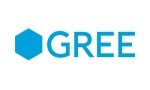 GREE is on the lookout for QA testers with extensive games experience to play a key role ensuring our newest franchise blockbuster is free of bugs. A typical day involves being assigned to various game playing/testing activities and creating bug reports. Under the guidance of the QA manager, you'll conduct compliance testing to ensure software meets regulatory and/or performance standards or requirements.
Our ideal candidate will be able to demonstrate the following capabilities:
- Execute test plans to detect and record product defects.
- Find and enter bugs into appropriate bug database.
- Perform routine testing of our games before deployment and before patches and updates.
- Reproduce bugs within the bug database to assist resolution.
- Perform smoke tests on builds prior to release.
Interested? Here's what you'll need to stand out from the crowd:
- Passion for mobile games and understanding of player quality expectations on "best in class" games.
- 1 year of prior QA experience and experience testing on mobile devices.
- Experience with JIRA and Agile methodology.
- Excellent attention to detail.
- Excellent communication skills, both written and verbal.
- Knowledge of and interest in good English language practices with respect to grammar, punctuation, spelling, composition and style.
- Proofreading and editing skills with an attention to fine details.
- The ability to execute processes to accomplish goals and tasks.
- Motivated and team oriented attitude.