Mobile Game Tester West Valley Staffing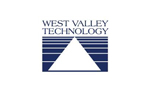 QA Tester will report directly to the QA Supervisor, and will be responsible for the coordination of products and QA along with scheduling, tracking, database management and ensuring project deadlines are met in a timely manner.

The Mobile/Game Tester will be responsible for, but not limited to, the following:

• Provide game feature and/or development tool testing.
• Verification and ad-hoc testing of newly implemented content and features.
• Tracking defects within JIRA database.
• Track and execute tasks in AGILE.
• Isolate, reproduce, and report defects as well and verify defect fixes.
• Assist with prioritizing bug fixing efforts.
• Execute Test cases and Technical requirements.
• Create new test cases for implemented features.
• Maintain and update AppStore and company requirement checklists as well as update existing test cases as software/hardware specs change.
• Provide feedback on the effectiveness/efficiency of team processes and make suggestions for improvement.

The successful candidate for the Mobile/Game Tester must have:

• 2+ years of mobile gaming testing experience.
• F2P gaming testing experience is a MUST.
• Detail oriented and methodical testing process.
• Self-starter, strong work ethic, and great communication skills.
• Highly organized and able to compile detailed testing reports.
• Able to work well independently and in a group setting with cross functional teams.
• iOS and Android platform testing experience.
• Experience with testing online services and transaction services.
• Experience working with off shore teams preferred.
• Strong knowledge of the mobile application development process preferred.
• Experience with all major consumer software toolsets, ranging from OEM programs (flashing/updating devices using iTunes/ Samsung K /Sony PC Companion) and pre-production devices.