Localization Specialist – French (In-house) at Kakao Games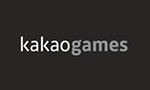 The French Localization Specialist will work alongside the localization lead to deliver translation, proofreading and other language services. This is a full time, salary based position for someone who will be a core member of the localization team. He or she will also work closely with fellow team members from various departments on all editorial facets of our products. This requires a high level of knowledge regarding native slang, phraseology, and nuances in the language of expertise. The right candidate must be willing to complete test pieces as a part of the recruitment process.
Responsibilities
· Translating and Editing of in game content, templates, press releases, and all product-related text in the language of expertise.
· Editing of grammar, punctuation, spelling, style, and language-specific slang in the language of expertise.
· Ensuring consistency regarding the use of terminology and style in the language of expertise.
· Reviewing, revising, and proofing copy in the language of expertise.
· Interacting with fellow localization editors as well as team members and project coordinators from various departments outside of the editing department on a daily basis.
· Reporting of project status and project progress to the Localization Lead on a regular basis.
Desired Skills and Experience
Requirements
· Native/bilingual French speaker
· Excellent communication skills, both verbal and written, in English
· Experience in a similar role
· Several years of gaming translation experience
· Knowledge of common CAT tools such as Memsource, MemoQ, Trados and/or similar
· Able to work independently and cross functionally
· Able to work within given timeframes and tight schedules
· Passion for and experience in gaming
· Experience of the fantasy lore and its common glossary
 What do we offer?
· An exciting job in a very dynamic and agile process environment with short decision paths
· International, highly motivated team with many years of experience in the gaming business, that is pulling together into the same direction
· Possibility for growth within the business environment and to work on more exciting projects in the future
· Financial support for public transportation and health care