Lead Quality Assurance Tester - Mobile Games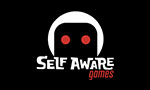 Self Aware Games creates free-to-play games that connect people all over the world and across platforms! Our Big Fish Casino franchise tops the charts among mobile social casino games, and we keep the party going with mini-games, in-game events, and other social hits like Vegas Party Slots!
Self Aware Games joined the Big Fish community (AKA "The Pond") in 2012.Where we happily cohabitate with our Big Fish Pond-mates in Liftoff Labs. We are perfectly situated downtown, directly next to beautiful Lake Merritt (picnic lunch, anyone?), and just two blocks from the BART (for a breezy commute)! Are you more of a two-wheeled commuter? We'll help you keep fit and fresh with in-office bike storage and showers. We believe you must have fun to make fun, and we've created our studio around that idea with a wide-open workspace, breakout rooms, a dedicated massage suite, and board games, billiards and consoles galore!
From pioneering some of the first social features on the iPhone, to launching one of the first cross-platform multiplayer games, we challenge ourselves to be industry leaders in creating innovative games that people can enjoy with others. Sound like your type of scene? We're currently on the search for someone who shares our passion for collaborative fun!


THE MISSION

We are looking for a Lead Quality Assurance Tester to join our team. You will be a key member of our studio - ensuring quality on our live games and important projects. You'll lead important QA projects, and collaborate with the rest of the studio to achieve results and deliver a great experience to our players. If you're passionate about product quality and raising the level of execution at your studio, then this is the right place for you!

THIS INCLUDES… 
Lead testing efforts and quality sign-off on releases and long-term projects
Ability to perform hands on testing
Dive into complex new features in collaboration with other stakeholders to define test plans, ensure we are building them with an eye to quality, and identify the tools we need to effectively test them
Create and maintain test cases, test plans, and documentation for project. Experience with a test case repository such as Test Rail is a plus.
Responsible and accountable for final signoff for game/server releases, updates, and promotions
Subject matter expert on game client-server interactions, network emulation, and related testing approaches
Investigate, define, and train team on best practices for grey-box and tool-assisted testing
Work with QA Leadership to evaluate and enhance QA standards, technologies and approaches
REQUIRED ABILITIES, ACHIEVEMENTS, AND XP

4+ years game testing experience
Understanding of test plan life cycle including test plan reviews
Ability to create and maintain test plans in a test repository tool
Ability to juggle multiple projects and priorities
Understanding of Agile Development methodology and release processes
Excellent communication and troubleshooting skills
Ability to effectively articulate technical challenges and solutions
Inquisitive mindset with a passion for casual/mobile gaming
HAVE THESE? YOU HAVE OUR ATTENTION!
Experience with network testing, advanced client/server interaction
Coding experience with automated testing frameworks, tools, services, and physical devices
Experience with social/mobile app game testing
Experience with "Free-to-play" game mechanics and processes, particularly consistent game updating processes
Experience managing a "game as a service" and associated live operations