German Gaming support for Ubisoft in Lisbon (M/ F)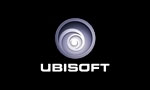 We are an international outsourcing service provider. Every day, over 70,000 employees working in more than 40 countries helping our customers achieving success in the market. We design and implement solutions for a wide variety of business processes throughout integrated service chains. Our services include everything from the preparation and distribution of printed materials and digital storage media to data management, customer care, CRM services, supply chain management, digital distribution, financial services and IT services.

Our client:

Ubisoft Entertainment SA is a leading creator, publisher and distributor of interactive entertainment and services, with a rich portfolio of world-renowned brands, including Assassin's Creed, Just Dance, Tom Clancy's video game series, Rayman, Far Cry and Watch Dogs. The teams throughout Ubisoft's worldwide network of studios and business offices are committed to delivering original and memorable gaming experiences across all platforms, including consoles, mobile phones, tablets and PCs. In the business of heroes Ubisoft is serious about fun!
Responsibilities:

To consistently provide solutions to consumers and deliver an exceptional customer experience with every interaction in specified native or near-native language by webmail.
To act with autonomy and creativity to delight and astound customers with knowledge and passion for our products.
To consistently look for opportunities to improve the customer experience by sharing consumer feedback and recommendations to Ubisoft.

Profile:

• Be native or near-native speakers in German [C1/C2 in CERF]
• Feel passionate about the gaming industry and be an active gamer
• Show strong logical thinking, good communication and team player
• Have consumer oriented mind-set and willingness to provide the best service
• Have at least basic technical knowledge
• Speak fluent English for training and coordination purposes
• Technical support experience is greatly appreciated
5 reason to join us: 
• Start an International career;
• You'll be joining an Award winning team;
• Possibility to work with prestigious brands;
• Be part of an Innovative and forward thinking company