Game Tester IV at Big Fish Games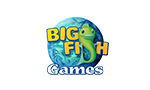 Ready to hit the ground running? Triton Studios is currently set to release over a dozen new titles, and we're looking for bright new talent to jump right in!


THIS INCLUDES…

Project Owner
Responsible for every aspect of a large complex project, or several smaller ones.
Drives and delivers testing schedule in concert with Production.
Sets the quality bar, and proposes solutions to blocking issues/challenges.
Coordinates with QA group for all testing efforts on the project.
Manages all "Live Ops" aspects of the game start to finish.
Documentation/Tracking
Writes Test Plans for product or large features in the game.
Sets up Test Case Suites for each release and tracks success/fails.
Tracking and Progress reports to key stakeholders and product team.
Analyzes process and requests Debug tools, and suggest improvements to reduce test times.
Facilitates QA Postmortems as needed, and contributes to continuous improvement cycle.
Maintains accurate and consistent documentation through each release cycle.
Interface with other teams
Working closely with Production/Developer teams.
Coordinate with Engineering and SDET on technical features and third party SDK integration.
Interface with Customer Support and Marketing as required.
Facilitates QA meetings, and drives status/schedules.
Additional Responsibilities
Acts as a Mentor for team members as needed in process, technology or tools.
Collaborates with other group leaders to apply shared learnings throughout the team.

REQUIRED ABILITIES, ACHIEVEMENTS, AND XP
At least 4 years of Quality Assurance experience, preferably with different game mechanics for mobile free-to-play games as well as client/server based
Ability to clearly communicate to team and stakeholders and able to excel in a cross-functional collaborative environment.
Confidence to contribute in a fast-paced and technologically aggressive QA team, with the ability to be flexible and dynamic based on priority of tasks.
Understands high level product architecture, and why we might test differently based on it (i.e. when to test on multiple clients and server variables). Able to isolate client or server issue based on network / packet analyses and understands the network fundamentals related to client/server architectures.
Proven ability to be autonomous and able to accurately provide time estimation and feedback on risks and workload during test planning and test casing.
Has an understanding of mobile platform differences and requirements.
Able to create, update, investigate, and interpret difficult bugs using complex tools and creative testing methods to identify root cause areas (server, client, SDK, etc.).
Familiar with multiple release cycles in software development, with specific focus on update testing and iterating on proven products.
Experience in detailed log file analysis, debugging, and diagnosis of problems in distributed systems.
Excellent technical problem solving skills