External Test Coordinator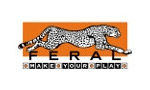 Feral Interactive is looking to hire an External Test Coordinator to manage our external testing programmes.
Working as part of our QA team, you will be responsible for keeping all our external beta programmes running smoothly. 
Your duties will include:
Recruiting external testers
Moderating private testing forums and chat rooms
Making sure new builds are updated and documented throughout project life cycles
Providing and removing access to builds 
Collating and verifying feedback, and logging issues with our internal QA team
Updating development and QA leads on the status of external testing for their projects
You will manage external test groups for multiple projects in parallel, across a number of different platforms (Mac, Linux, iOS and Android), so you'll need to be highly organised. You should also have a keen eye for detail and be able to quickly identify feedback that requires action.
What experience should you have?
Exceptional attention to detail
Excellent organisational skills
Strong written and verbal communication
What else would help?
Knowledge of Mac, Linux, iOS and/or Android
Experience as a moderator on social media platforms
Some experience of games QA
Interest in the different features and expectations on different platforms
A passion for games
What's in it for you?
Great opportunity to become a key part of a growing company
Competitive salary
Flexitime
Relaxed small company atmosphere