Contract QA Tester at Certain Affinity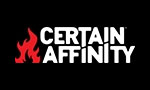 Certain Affinity soon will be hiring for 10-15 Contract QA Testers. We would like to build our pipeline of strong candidates beginning now. We will be reaching out to qualified candidates by late February through early March 2017. Please apply now if this role is a good fit and you are interested.
Certain Affinity is growing by leaps and bounds and needs talented quality assurance professionals. Individuals who have a passion for games that drives them to work tirelessly to deliver high-quality player experiences. Join a tightly-knit group of experienced industry veterans working at entirely independent company. We've co-developed games in the Call of Duty, Halo, and Left 4 Dead franchises, and we've launched a few of our own games as well.
Contract QA Testers are responsible for promoting and supporting our efforts to develop high quality, user-friendly products. This role is responsible for identifying game defects and qualitative issues throughout the title's development cycle, ensuring a high quality, bug free experience for the consumer upon release.
Responsibilities
Test games and look for product defects
Document findings in bug tracking software
Track and maintain bug database to ensure up-to-date information has been entered
Write qualitative reports to ensure the project is fun and balanced
Verify development bug fixes through game play regression
Assist in the generation and execution of test cases
Assist with remedial development tasks
Requirements
Six months of quality assurance experience
Experience with current gen systems
Able to maintain a high level of focus while performing repetitive tasks
Expert knowledge of MS Windows and Office applications
Knowledge of computer hardware
Excellent verbal and written skills
Amazing attention to detail
Able to identify potential problems and supply subjective solutions
Able to work well within a team
Able to interact with key internal and external members of publishing and development
Able to work flexible hours and meet tight deadlines when called upon
Extra Credit
Avid gamer (FPS or MMO)
Art, Design or Programming background
Knowledge of Premiere, Maya, C++, and/or Powershell
Knowledge of database tracker programs and/or game development tools