Chinese Localisation QA Tester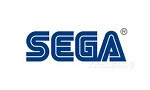 As one of the leading interactive entertainment companies. We also cultivate diverse, creative development talent with a network of studios across the UK, US and Canada. Synonymous with quality, our world-class development studios include Sports Interactive, Creative Assembly, Hardlight and Relic Entertainment. We support the needs of the development studios and make the creative vision become a reality. Here we host a range of diverse, highly talented individuals from technical staff to Sales, Marketing, PR, QA and beyond. We have built a highly successful team that is dedicated to driving the continued success and evolution of our business. Check out to find out why we are a workplace you'll never want to leave!
Position Overview
To ensure that SEGA product is thoroughly and strategically tested for language bugs and to report issues clearly and accurately in a timely manner. We are currently looking to recruit Chinese-speaking Language Testers to join our Language Development Services Team. Employment will be on a zero hours contact. These roles are entry-level positions and are aimed at gamers with language skills who would like to enter the games industry but who are finding it difficult to gain experience. We have 3 shifts patterns: the Normal Shift which runs Monday to Friday, 10.00am to 5:30pm (35 hours per week), Early Shift which runs from Monday to Friday, 7.30am to 3.00pm (35 hours per week) and our Late Shift which runs from Monday to Friday, 3.00pm to 10.30pm (35 hours per week).
Key Responsibilities
- Follow a test script in a thorough and consistent manner
- Use test scripts and testing skills to finds bugs and identify the severity and risk to the business
- Enter professional, clear, accurate and complete bug descriptions(e.g. using the correct naming conventions, what the bug is, steps to reproduce etc)
- Proofread and edit master text files with accuracy
- Provide small translations if required
- Proofread and edit release packaging with accuracy
- Follow instructions accurately and in a timely manner
- Honestly and effectively communicate important issues and actively work with colleagues when needed
Additional
- If required the job holder may be expected to work outside normal office hours, including weekends and/or bank holidays if necessary
- The job holder may be expected to execute any additional requests or instructions issued by senior staff or other members of the management team that are suitable to your job remit.
Knowledge, Skills & Experience
- Clear and concise communicator both written and verbally in English, and in the language you are contracted to test for
- High proficiency of spelling and grammar in both English and the language you are contracted to test for
- Experienced games player with the ability to familiarise with game-play elements rapidly
- Passion and enthusiasm for the role and the company
- High standards of work and willingness to meet and exceed expectations
- Adaptability and willingness to improve processes and own development
- Proactively help and assist colleagues and maintain a 'can do' attitude when under pressure
- Clear and concise communicator both written and verbally
- Proficiency with Microsoft Office applications
- Ability to work unsupervised and maintain focus and commitment
- Maintain an adaptable approach to testing
- Flexibility to work additional hours if necessary
- Passion and enthusiasm for the role and the company
This job description is an accurate reflection of the duties and responsibilities of the post as at the time of writing but will be changed from time to time as the job is a career development job which will be adjusted according to the progress of the job holder. It does not form part of the contract of employment