Build Engineer IT at Illfonic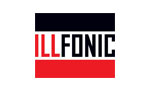 Responsibilities
Primarily a build systems engineer, with periodic IT related tasks.
Design, architect and maintain automated build deployment systems.
Manage all network routing, switching, security and network access devices.
Manage and maintain domain and other various servers used by developers.
Work with engineers, testers, artists and producers to coordinate releases.
Implement solutions to network performance and security problems.
Planning and execution of hardware and network additions, upgrades or changes.
Reviews and approves all network infrastructure changes prior to implementation.

Requirements

BS or MS in computer science or equivalent, or 4+ years of experience programming.

1-5 years of build management and/or IT/network systems management experience required.

Proficiency in both Windows and Linux operating systems.

Experience or training in any of these languages: C++, C#, Ruby, Python.

Strong self-motivation, communication and organization skills.

Strong interest in video games.

Desired skills

Experience with Cisco switching and firewall hardware.

Experience with continuous integration software like TeamCity, buildbot, Jenkins etc.

Experience with writing multi-threaded applications.