Biometrics Project Manager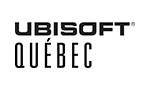 The Biometrics Project Manager will be in charge of special projects at Ubisoft User Research Laboratory (LRU). His main tasks will be to work on the Fun-ii project aiming to detect the fun factor using physiological markers. Among other things, he will be responsible to refine a fun detection algorithm using his signal processing knowledge. He will also be responsible for setting up methods to acquire biometric data with the devices in place at the User Research Laboratory. The purpose is to multiply and refine the different sources of data collection for the analysis of user tests. He must be able to exploit, understand and explain the meaning of the data.
Responsibilities:
The main and routine tasks of this position are to:
· Suggest complementary methods and approach to the User Research Laboratory team (biometrics, statistics, cognitive psychology);
· Develop methods to collect new data or perform different types of analysis in order to improve the richness of LRU analyzes;
· Participate in the analysis of data coming from a variety of sources;
· Collaborate with the various internal and external partners associated with its projects;
· Participate in the development of various projects and tools;
· Successfully integrate these projects to maximize their use;
· Carry out all other related tasks.
QUALIFICATIONS
Training:
· University degree in computer engineering with expertise in signal processing or other relevant training;
· A training in HMI, Cognitive Psychology, Neuroscience, Neurophysiology or any other related training is an asset.
Relevant experience:
· 1 year experience related to the collection and analysis of biometric data (EDA, HRV, Eye-Tracking, EEG, etc.);
· Experience as a project manager, an asset;
· Experience in video games, an asset.
Skills:
· Signal processing and associated analysis methods;
· Programming languages ​​(Matlab, C #, DotNet, C ++);
· Quantitative and qualitative methods;
· Knowledge of machine learning, an asset