BioWare Austin: Quality Analyst, Online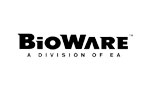 BioWare's vision is to create, deliver, and evolve the most emotionally engaging games in the world.
Currently announced projects at BioWare include the ongoing support of the Mass Effect franchise, one of the highest rated video game series of all time, Dragon Age: Inquisition, the latest entry in the Dragon Age franchise, and Star Wars ™: The Old Republic™, a story-driven massively multiplayer online game.
The Online Analyst is responsible for working with the Online development team on the implementation of systems related to server/client communication.
This self-driven individual will perform a variety of roles including driving online test strategies, verification of development tools and workflows, and assisting QA project management with generating and executing test plans. 
The Online Analyst will also help drive the creation of a seamless user experience between the game and back end systems.  This individual will also work with QA members across the entire department to develop strategies for how best to incorporate online requirements into their test plans.
Your responsibilities as a Senior Quality Analyst supporting Online at BioWare will include:
Close Collaboration with the Development team - This is an embedded QA Role. You will be working daily with the development team, being a visible QA resource to them while constantly making sure that the support you provide is relevant, actionable and useful.
Functional Testing - You will be one of the first people to evaluate new Online systems and workflows, from concept to final implementation. This includes connectivity flows, user interfaces, client-server communication, matchmaking, and load testing.  You will also be working with other Analysts to ensure online requirements are being considered when developing and testing systems and content throughout the game.
Security Testing – You will be responsible for helping for creating test strategies to identify potential online related vulnerabilities with our games and work with the development team to implement solutions.
Test Script Creation - You will be responsible for creating test scripts for new features and keeping them up to date for yourself and other team members to use.
Long Term Strategy - You will be working with other analysts within the company to create the long term strategy of Online QA support across all projects.
Provide Metrics to support Analysis - You will be expected to provide metrics that allow the Online development team to make informed choices about the direction of their designs. This include telemetry and data tracking stability and user flows.
Scripting/Automation – Identify and drive automation and debug functionality to enhance testing efforts.
The Next Great BioWare Senior Quality Analyst needs:
Experience - A minimum of 2 years working in AAA titles, within an agile game development team or other relevant experience.
Education – A Degree in Computer Science or other relevant experience.
Knowledge - You need to understand software development concepts and online related technologies and protocols.  You should know how to apply these to QA. You need to know how to analyze content, as well as how to go about debugging a bug or a problem. Technical proficiency here as a must as you will be heavily working with back end technologies.  You must be comfortable in a Linux environment.
Independence - You need to be able to identify and solve problems creatively and without guidance. If you do not have the information you require, you need to know how about getting it. You need to be self-organized with the ability to prioritize and balance conflicting tasks or deliverables.
Communication - Exceptional Verbal, written and interpersonal communication skills are a large requirement for this role as you will be working with a large and diverse set of people.
Collaboration - You will be one in a team of many and as such must be comfortable working with a large, and sometimes, remote, team.
Attentive - You will need to be conscientious and capable of working with and organizing large sets of data, variables and deliverables which are constantly changing.
Analytical - You need to be able to disassemble a problem into its individual components in order to reach the core issue.  You will need to understand how systems interact with one another when investigating the root cause of a problem